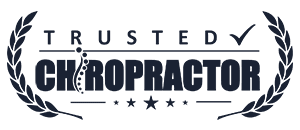 CHIROPRACTOR
Bozeman MT
Welcome to Bozeman Family Chiropractic! We are happy and excited you are taking the time to look at our practice.
As a chiropractor in Bozeman I have been fortunate to help thousands of patients regain their health. I would love the opportunity to help you as well.
WELCOME TO Bozeman Family Chiropractic
Bozeman Family Chiropractic is conveniently located one block west of the intersection of N 19th St. and W. Oak St. (corner of W. Oak St. and Stoneridge Dr.) in Bozeman, Montana.
In 1985, I graduated from Palmer College of Chiropractic, the birthplace of this great profession. My first 20 years in practice was in the Tacoma, Washington area. I sold my practice and relocated to Bozeman, Montana in 2005.
As a child growing up in Green Bay, Wisconsin, I always dreamed of someday living in the Rocky Mountains of Montana. Bozeman was a natural choice. We love the people here, the limitless outdoor recreation, and all the things this great mountain town has to offer. My wife and I are blessed to be part of this awesome community!
Bozeman Family Chiropractic prides itself in being a welcoming office that takes care of patients of all ages with a variety of health issues. The majority of our patients see us for neuromusculoskeletal conditions.
One of the things that differentiates us from other chiropractic offices in the Gallatin Valley is our focus on full spine and extremity adjusting.
UNDERSTANDING CHIROPRACTIC
We find that by removing nervous system interference and restoring normal joint biomechanics throughout the body, patients get quicker and better results, with less overall cost.
Research and clinical experience shows that the vast majority of all joint and spinal related pain/dysfunction starts as a mechanical or functional problem. This leads to the devastating effects of a subluxation with resultant nerve interference, soft tissue changes, and ultimately degeneration. Incorporating extremity adjusting in our practice has shown great results with conditions such as carpal tunnel syndrome, frozen shoulder, foot and knee issues, just to name a few.
Over my years in practice I've discovered that many people have a lot of misconceptions and misunderstandings of chiropractic as a healing art and science. Trust me, I've heard them all! Unfortunately, that lack of knowledge has often caused people to live and suffer needlessly for years with conditions that could have been easily improved or eliminated.
At Bozeman Family Chiropractic, our goal is to help find and correct the cause of your pain, and to help you maintain a better quality of life. We try to make care affordable, and let you decide how much care you wish to receive.
A CHIROPRACTIC TEAM YOU CAN TRUST
At Bozeman Family Chiropractic our chiropractic team is ready to meet with you to discuss your needs. We will help to design a program that is right for you. We look forward to meeting you.