Chiropractor Philip Aumann D.C.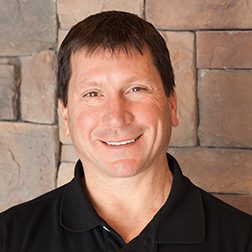 Dr. Philip F. Aumann graduated from Palmer College of Chiropractic in Davenport, Iowa in 1985. He completed his undergraduate requirements from the University of Wisconsin – Eau Claire and was raised in Green Bay, Wisconsin where he graduated high school in 1980.
Dr. Phil spent the majority of his practice career in Tacoma, Washington before relocating to Bozeman, Montana in November, 2005. He opened Bozeman Family Chiropractic in December, 2008.
"The majority of my practice consists of full spine and extremity care for all ages from infant through adulthood."
He recommends that everyone have their spine evaluated and treated from the devastating effects of vertebral subluxations and the resultant neurological interference and mechanical joint dysfunction they cause.
"To be truly healthy, your nervous system, which controls and regulates every cell, tissue, organ and system of your body, needs to function without interference. Chiropractic adjustments are vital to remove nerve interference and to restore normal joint function."
---
Outside the Office
When Dr. Phil is not in the office treating patients, he is usually outdoors enjoying the many recreational activities that brought him to Bozeman and southwest Montana. He loves hiking in the mountains, skiing, hunting and fishing, and spends as much time as possible outdoors.
"Enough about me! How can we help you with today's safe and natural chiropractic care? Call our Bozeman chiropractic office so we can help you take your first step towards better health."
OFFICE HOURS
---
Monday
9:00am - 1:00pm
3:00pm - 6:00pm
---
Tuesday
Closed
---
Wednesday
9:00am - 1:00pm
3:00pm - 6:00pm
---
Thursday
9:00am - 1:00pm
3:00pm - 6:00pm
---
Friday
Closed
---
Saturday
Closed
Bozeman Family Chiropractic
1351 Stoneridge Drive Suite B
Bozeman, MT 59718
P: (406) 586-5252
F: (406) 586-5454